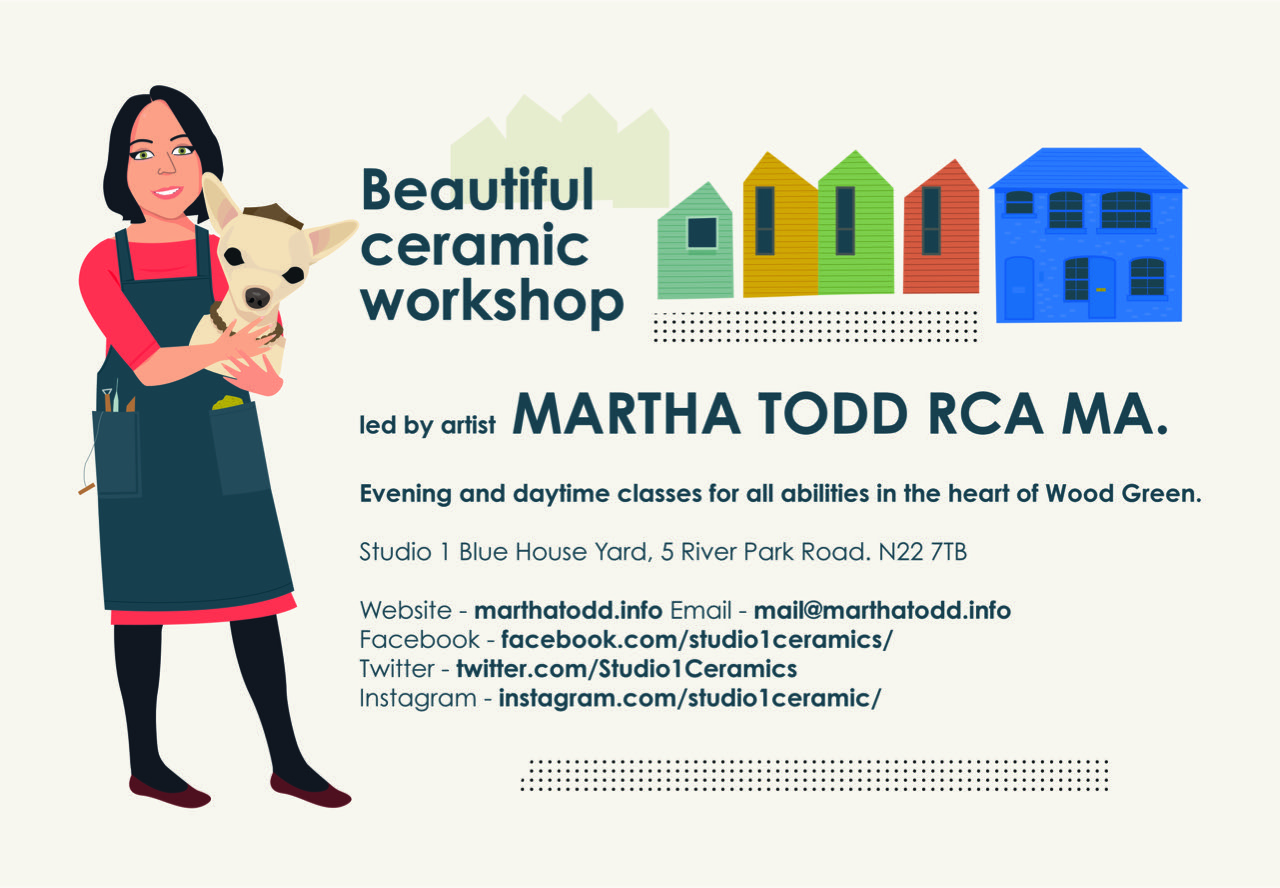 Studio1Ceramics
Studio1Ceramics is a workshop in the heart of Wood Green within Blue House Yard which is located a few minutes walk from Wood Green Station. The studio is a beautiful bright space in which I will be running a series of clay workshops for all levels and abilities. The classes will be small in size, ensuring that there is plenty of support for individual students. Prices include all materials and firings (which will include an initial bisque firing and a glaze firing).
Weeknight Ceramics
Monday 5th March – 26th March 7pm-9pm
Monday 9th April – 30th April 7pm-9pm
Monday 7th May – 28th May 7pm-9pm
Tuesday 6th March – 27th March 7pm-9pm
Tuesday 10th April – 1st May 7pm-9pm
Tuesday 8th May – 29th April
Thursday 22nd March – 12th April
Thursday 19th April – 10th May
A four week course (two hours per session) for people who want to learn the possibilities of clay. Each two hour evening class will be spent learning varieties of hand building techniques as well as surface decorations and ways to interpret ideas into three dimensional forms. Prices include all materials and firings (which will include an initial bisque firing and a glaze firing).
Taster Sessions
Wednesday 7pm-9pm – 21st March, 4th April, 11th April, 18th April, 25th April
Two hour taster sessions to give you a chance to come and make some exciting things with clay. Make tiles, pinch pots and coil pots or bring your own ideas. Prices include materials and two firings.
£25 per session
Sculpt a Bust
Sunday 15th April 3pm-6pm – Sunday 20th May 3pm-6pm £220
A six week course of three hour classes to learn how to sculpt a large-scale bust. This could be human or animal. We will use hand-building techniques to develop a character bust on a large scale. Learning from scratch how to use images and drawings to translate into a three dimensional form. We will look at a variety of surface decoration techniques and concept development to create wonderful sculptures. When you sign up I will send you some preparation work so you can consider what you would like to make. This class is for all abilities, but would suit those who are interested in figurative sculpture and creative ceramics.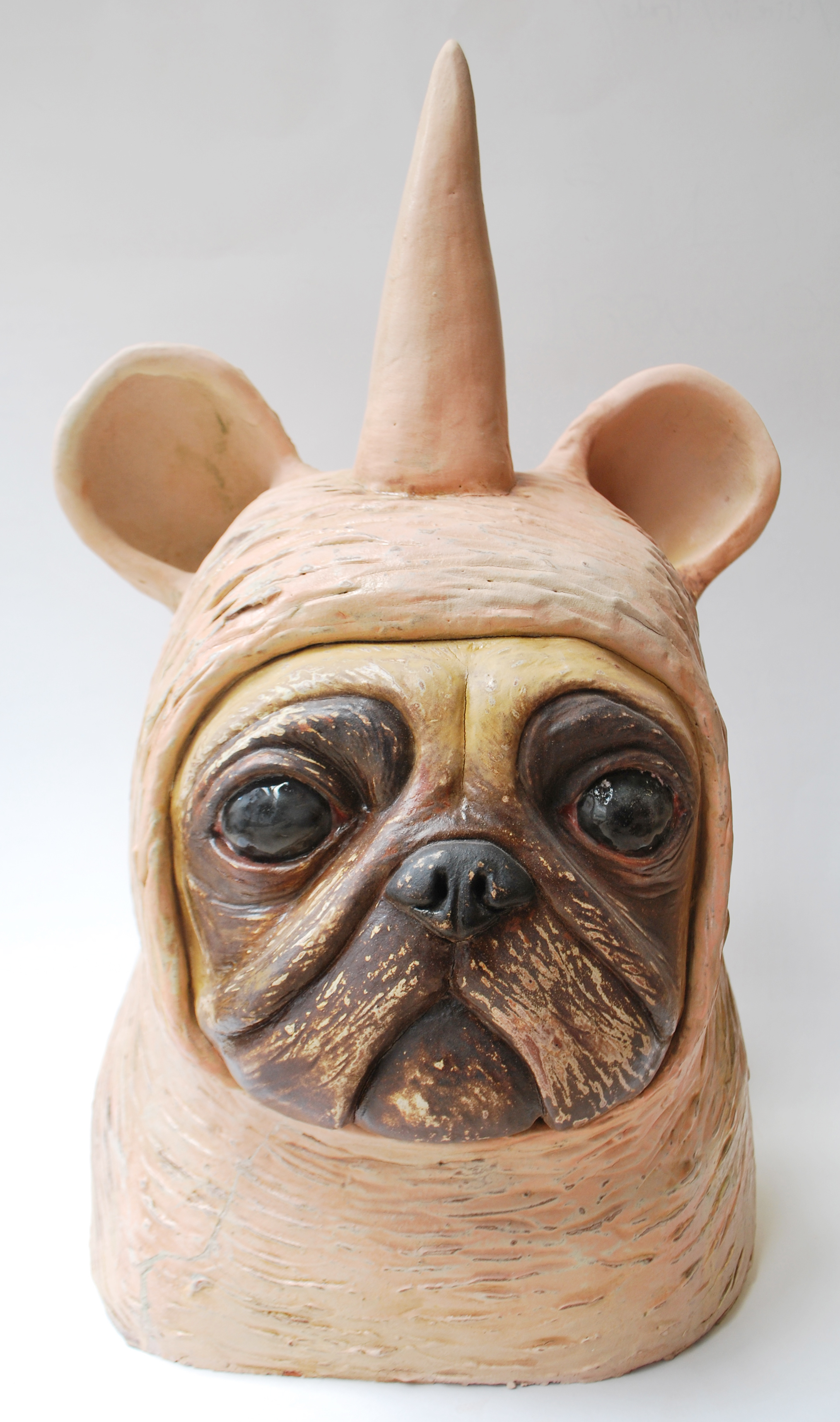 I have gift vouchers for classes too. Treat your loved ones to the joys of clay!
Contact me for details and bookings.