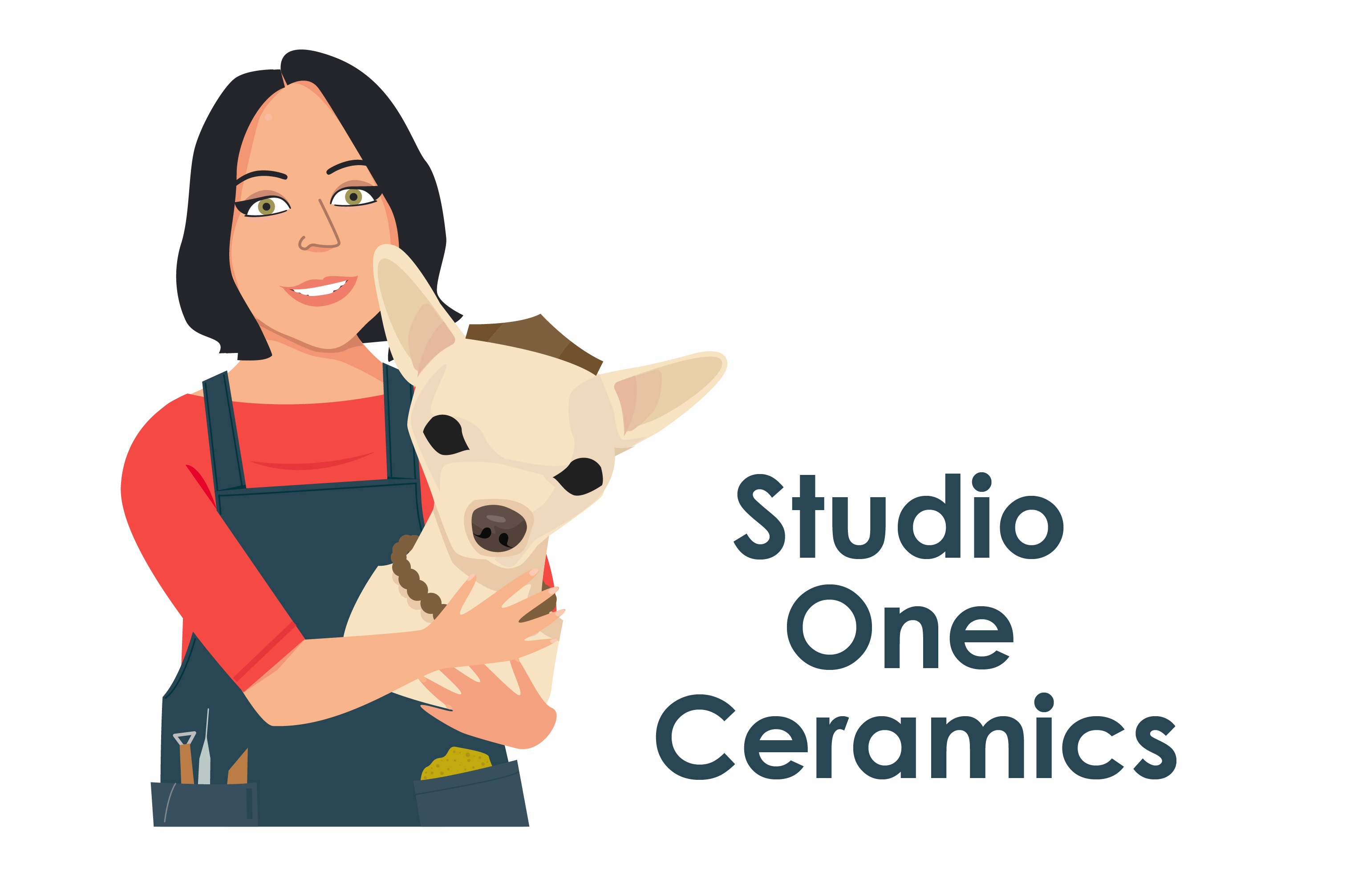 Studio1Ceramics is a workshop situated at Florentia Clothing Village in Haringey. The studio is a recently refurbished spacious workshop in which I will be running a series of clay workshops for all levels and abilities. The classes are taught in a healthy, bright environment where students can work safely and comfortably. Prices include most materials and firings (which will include an initial bisque firing and a glaze firing).
The studio address is:
Studio 1 Ceramics, Knitters Cottage, Florentia Clothing Village, 108 Vale Rd, Harringay Warehouse District, London N4 1TD
Weeknight Ceramics
Monday August 1st – August 22nd 6.45-9.15pm £156
Monday September 5th – September 26th 6.45-9.15pm £156
Monday October 10th – October 31st 6.45-9.15pm £156
Tuesday August 2nd – August 23rd 6.45-9.15pm £156
Tuesday September 13th – October 4th 6.45-9.15pm £156
Tuesday October 11th – November 1st 6.45-9.15pm
Thursday August 4th – August 25th 6.45-9.15pm £156
Thursday September 8th – September 29th 6.45-9.15pm £156
Thursday October 12th – November 2nd £156
A four week course (two and half hours per session) for people who want to learn the possibilities of clay. Each two hour evening class will be spent learning varieties of hand building techniques as well as surface decorations and ways to interpret ideas into three dimensional forms. Prices include most materials and firings (which will include an initial bisque firing and a glaze firing). Specialist brush on glazes can be ordered during the class.
Taster Sessions
Two hour taster sessions to give you a chance to come and make some exciting things with clay. Make tiles, pinch pots and coil pots or bring your own ideas.Prices include materials and two firings.
Wednesday June 8th 7pm-9pm
Wednesday June 15th 7pm-9pm
Sunday June 19th 12-2pm
If there is a group of 3 or more, then you can request an 'anytime' class through the 'book now' button.
£42 per person
Ceramics Saturday Day Time Class
Four hours of making your creations with clay. Learn basic hand-building techniques to make your own personal ceramic pieces on this day time workshop. This class includes demonstrations in pinch pot, coil and slab building techniques as well as surface decoration with slips and underglazes. You will have the time and the space to make something creative from sculpture to cups and pots. Bring your own ideas or just see where the clay takes you.
This class suits all abilities and anyone over the age of 16.
Printing on Clay and Ceramics
A four hour day time class to experiment with a variety of techniques to print on clay. This class is an informative and fun way to learn new techniques of surface decoration on unfired clay, bisque-ware and glazed ceramics.
The session gives students an opportunity to try the following techniques:
– Silk screen printing with slip and underglaze on clay slabs for hand building and press moulding and tiles.
– The use of enamel decals for glazed ceramics (students can use our own glazed tiles or bring their own glazed pieces to be embellished)
– Powder mono-printing, where we use potter's tissue to transfer drawn images onto clay or fired bisque using oxides and underglaze
– Mono-printing with plaster, where students can paint slip onto plaster slabs or even carve into plaster to print images onto wet clay
Each technique will be clearly demonstrated and students will be given the opportunity to try each method.
This course is ideal for those who have a basic knowledge of ceramics and would like to expand their skill base for future use in the studio. All materials will be provided.
If students want to print on their own existing work, please message us to ensure the pieces will be suitable for the processes offered.
Saturday August 20th 12-4pm £90
Summer School at Studio One Ceramics
This is an ideal follow on class from the plaster mould making workshop. Although students with their own plasWe are excited to offer a weekend of ceramics in our lovely bright studio this August. This will be an opportunity to learn and develop your ceramic skills over a two day period.
On day one students will try a variety of ceramic techniques include throwing on the wheel, handle-making, slip-casting, hand-building and print-making along with the possibility of making a one piece drop out mould. Work will be left to dry enough to be worked on in different ways in Day two.
Day two will be a time to learn finishing techniques on your thrown pieces – including trimming thrown work and adding handles and cut and joining, fettling slip cast work (removing seam lines), carving, trimming and burnishing leather hard hand built ceramics. There will also be the opportunity to learn slip decoration and other surface decoration techniques.
Saturday August 13th 12-3.30pm and Sunday August 14th 12-3.30pm £150
You can buy gift voucher for classes too. Treat your loved ones to the joys of clay! Buy Here
Contact me for details and bookings.
Location