Jeremy Kyle's Oral Protection Kit
When drinking from a vessel, we take its cleanliness for granted. The mouth is an orifice through which germs can be unknowingly consumed. 'I once served Jeremy Kyle a drink in a bar. I considered rubbing the wart on my thumb around the rim of his glass'. The drinks vendor can carry out their secret revenge when serving the unsuspecting customer.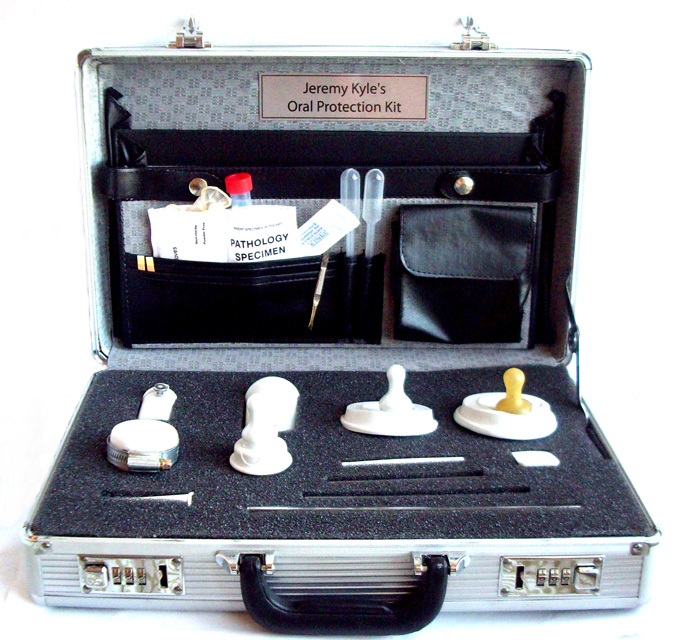 The 'Jeremy Kyle Oral Protection Kit' ensures Jeremy can be reassured that he is protected from oral contamination wherever he chooses to drink. The kit references the protection of maternity; the teat of a baby's bottle can be suckled on, taking Jeremy back to the security of infanthood.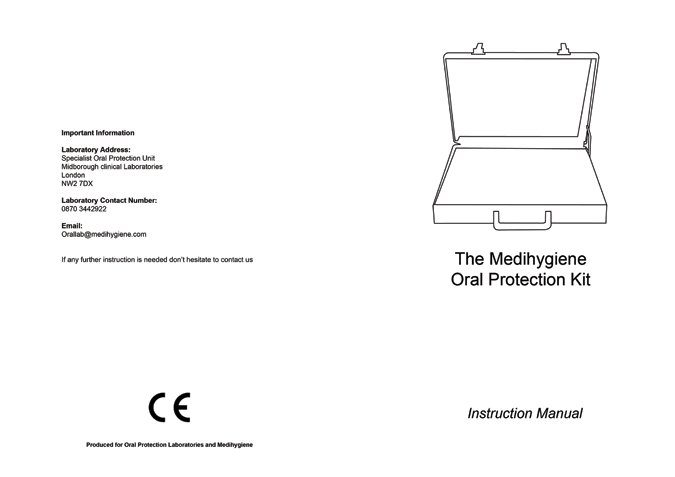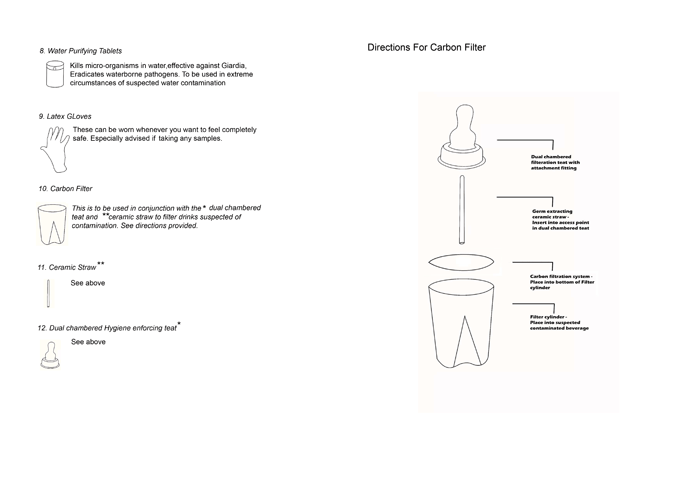 The act of suckling on a teat in public would though induce humiliation, a familiar word in Kyle's vocabulary. Jeremy's career relies upon the exploitation of people's fears and difficulties, to entertain. Kyle undertakes medical tests regularly on his guests, for example the paternity test. This 'Oral Protection Kit' puts the tests into his own hands. The smart, secure, business like exterior of 'Jeremy Kyle's Oral Protection Kit', is opened to expose Jeremy's insecurity and paranoia: A display of negative emotion for the entertainment of the public.